Sticking
You can indicate if a note is to be hit with the right or left hand:
In the editor pane, When hovering over a note, press Y to label it as a right stick hit. Press U for a left stick hit.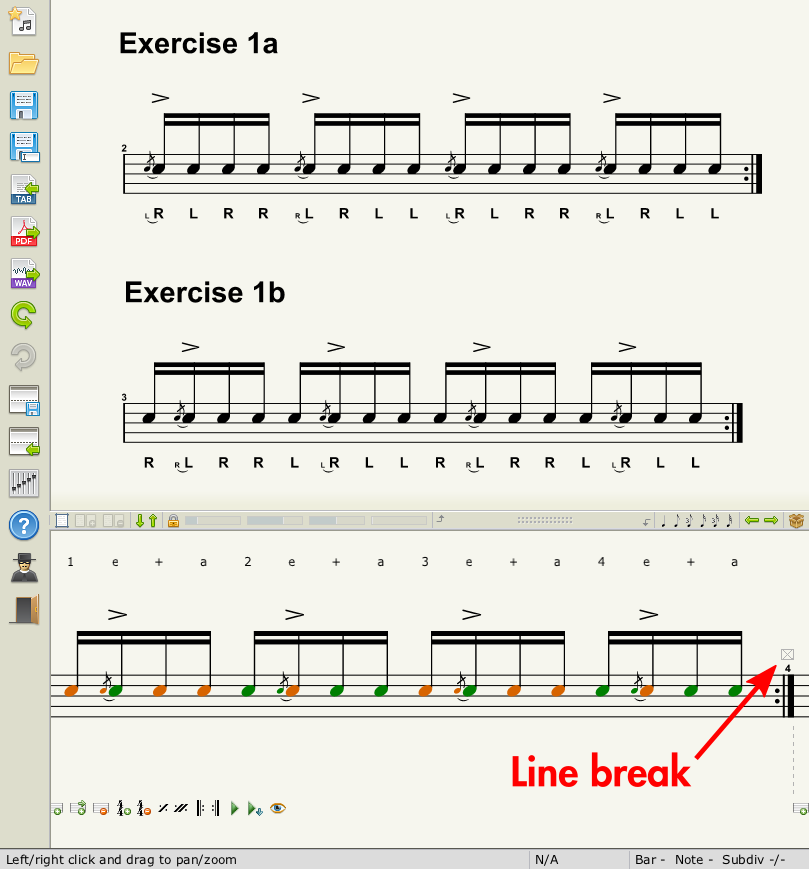 When you change the label on any note, Aered displays all right hit notes in orange and all left hit notes in green (in the editor pane).
These notes will then have their sticking labels displayed automatically under the staff in the layout pane.
Line breaks
To insert a line break at the end of a bar, hover your mouse cursor over the bar in the layout or editor pane and press K. This will toggle a line break, which shows as a little boxed X above the bar line in the editor pane.
About Aered
In case this is the first time you hear about Aered, our free sheet music editor specifically designed for drummers, hit the button below to learn more.
Or if you already know how good our software is and how serious we are about drumming:)