Electronic Drums, Evolved.
The silent, portable, full kit drumming experience.
Aerodrums is an air-drumming instrument that plays just like a conventional drum set, minus the drum set. Choose your drums, place them where you want and play. It's as simple as that.
With incredible velocity response and imperceptible latency, you will be amazed at how natural and expressive it feels. Best of all, it's portable and silent with headphones.
Choose your bundle
Aerodrums Kit
Everything you need to get started.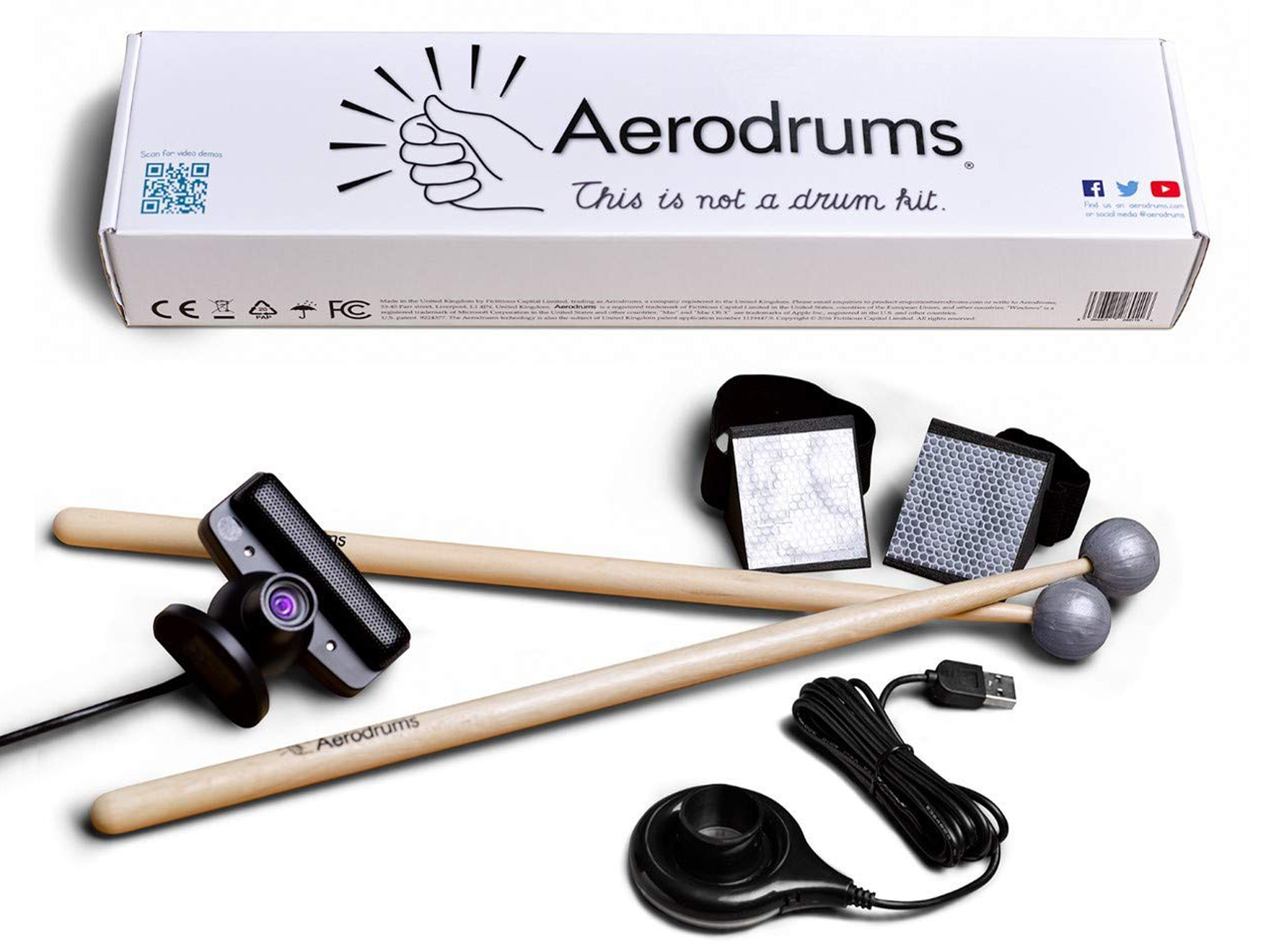 $199.00Add to cart
Aerodrums and Camera Stand Bundle
Includes the Aerodrums custom camera stand for the quickest setup.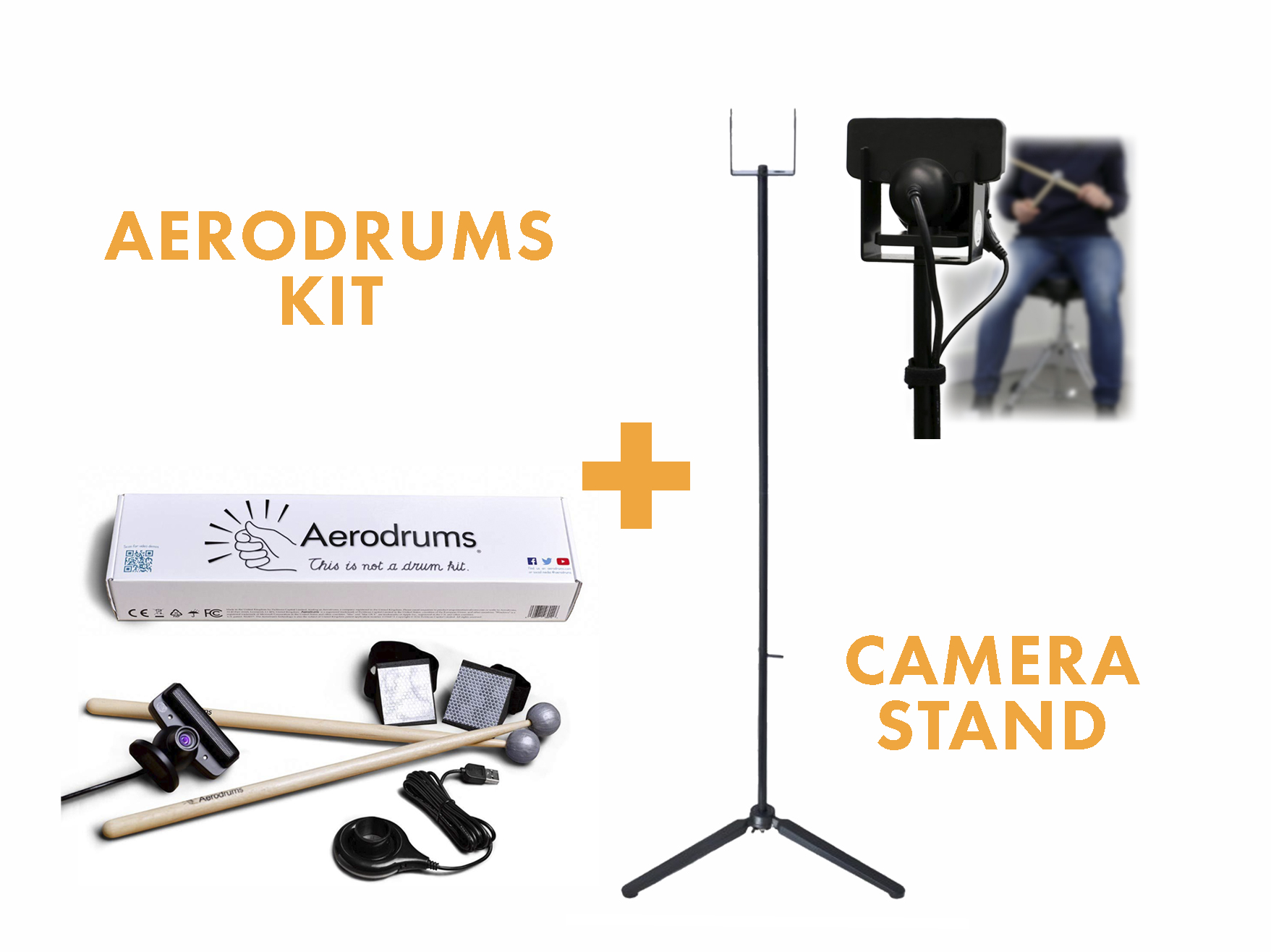 $248.00Add to cart
Free worldwide shipping and our 30 days money back guarantee. Aerodrums is covered by a 1 year warranty.
Check computer requirements here.
---
Want to explore more?
See Aerodrums in action and watch user videos
Think you can't drum without surfaces? Read 'The Truth About Air Drumming'
Take a quick look at Aerodrums features
Have a specific question? Check out our FAQs or send us a message on Live Chat (and we'll get back to you)