We develop and commercialize tools for drummers. Our main project is Aerodrums, a new kind of 'drum kit' that we dare say is pretty revolutionary. Aerodrums fits in a backpack, feels and sounds as good as a real drum kit, can be silent to others around you, and is affordable. We also produce Aered, a "what you see is what you get" music notation editor for drums that evolved from the live transcription feature of an early Aerodrums prototype.
Here are the short bios of the inventors of Aerodrums: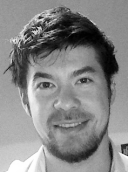 Richard Lee has been playing drums since the age of 9 and programming since the age of 13. When not working tirelessly on developing software that combines these two passions, Richard can often be found extolling the virtues of the traditional grip over a pint of Guinness. Richard has six years of experience in the videogames industry and holds a Ph.D. from Trinity College Dublin.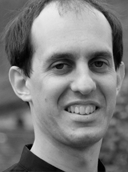 Yann Morvan can drum some songs on 'hard' in Rockband and is just returning from Ingwavuma, South Africa, where his wife was a rural doctor for two years. Before this he was a research fellow for four years in the Graphics, Vision and Visualization lab of Trinity College Dublin, where he obtained his Ph.D.
You can contact us at

and

, or on the phone at +44 (0) 151 558 0025.
Our company, Fictitious Capital Limited, is based in the United Kingdom. It is currently relocating to Liverpool, in the meanwhile its registered address is:
Fictitious Capital Limited
Office 6, 3rd floor, Parr Street Studios
33-45 Parr street
Liverpool
L1 4JN
United Kingdom

Company number: 7837974 (United Kingdom)
The patent application numbers for Aerodrums are 1220326.1 in the United Kingdom and 13/672,797 in the USA.