Press pitch
Summary: Aerodrums is an air-drumming instrument that allows drumming without a drum kit. It is very portable and is virtually silent when used with headphones. Aerodrums is a proper musical instrument capable of outputting MIDI. It is almost as expressive as a real drum kit, and more expressive than most electronic drums. Aerodrums launched in January 2014 and uses cutting edge optical motion capture technology. Before that, air-drumming was not a viable option for musicians. At $199 / £135 / €185, Aerodrums makes a perfect accessory or gift for a drummer, or for someone who is learning the drums.
Press releases
Aerodrums NAMM 2014 launch press pitch (January 26, 2014)
Mac and MIDI launch (April 02, 2014, general press, PRWeb link)
Mac and MIDI launch (April 11, 2014, trade press, Word document)
MIDI drum sampler presets release (July 25, 2014, trade press, Word document)
Aerodrums played before the keynote speech at the Intel Developer Forum 2016 (August 2016, links to Intel resources).
Customer stories
Paulo Bucho is a Portugese drummer who recently moved to Angola, bringing an Aerodrums set in his suitcase. He has started jamming with local musicians, and has plans to play gigs.
Brett Heaslewood bought Aerodrums when living in a flat that couldn't fit a drum kit. He has now moved into a house in Surrey but still drums with his Aerodrums kit regularly. He has written his experience up here [pdf].
Nick Norfolk is part of a musical duo based in Cyprus: the Young Ones. His air-drumming performances have become one of the highlights of their shows.
We can provide contact details for the drummers named above upon request. We are awaiting replies from a number of customers about talking to the press.
One plays Aerodrums with his church band. Another is currently touring Germany with her band (from California) and using Aerodrums to record a Christmas track in hotel rooms.
Photos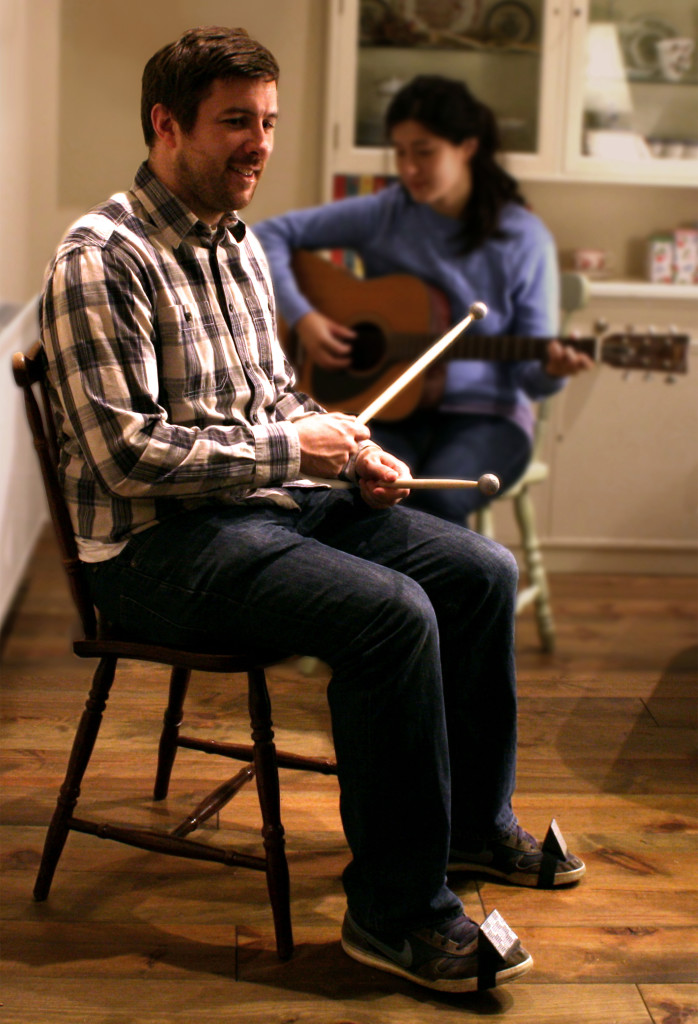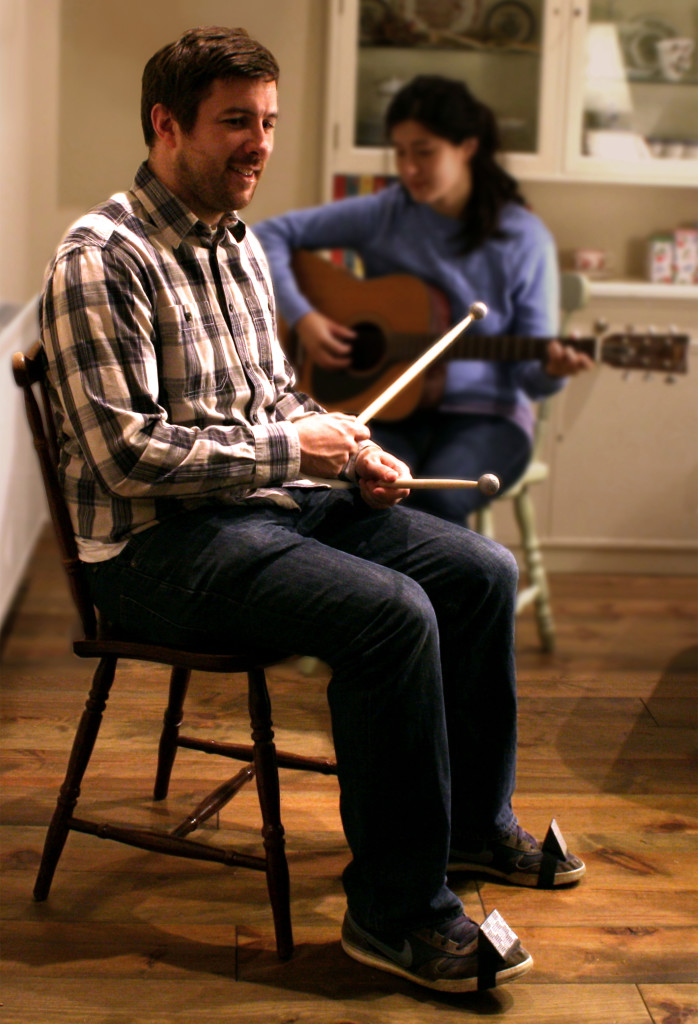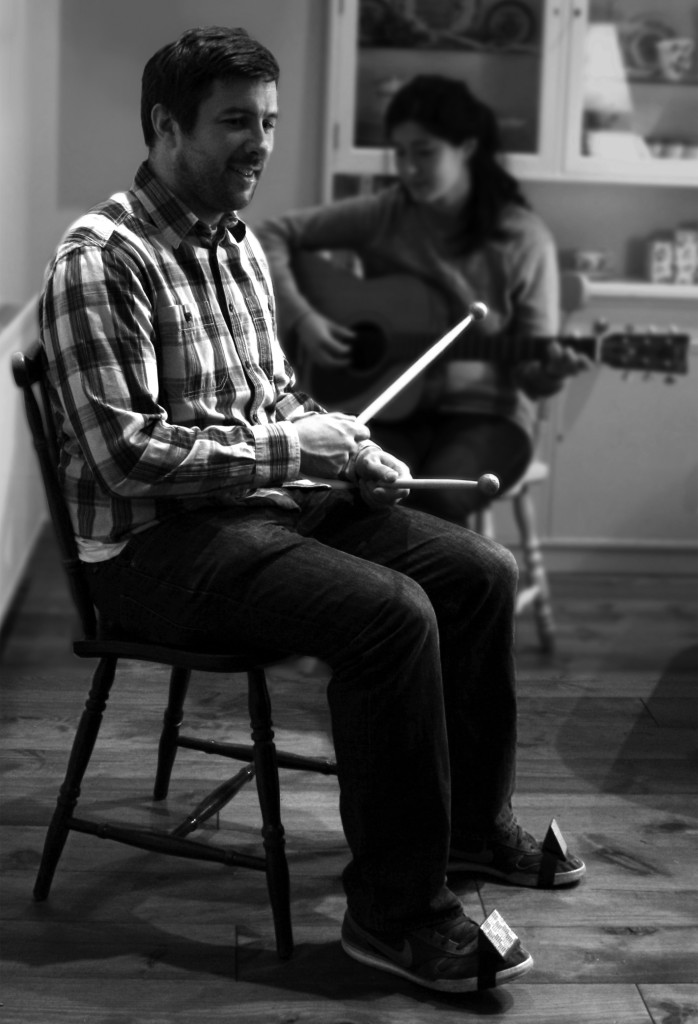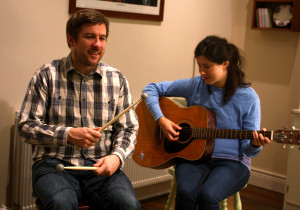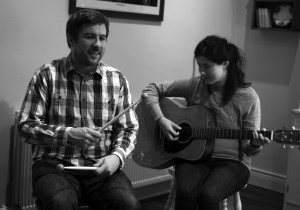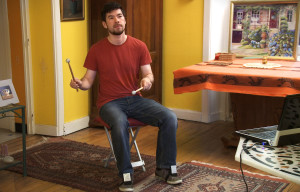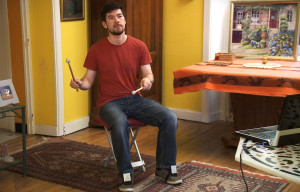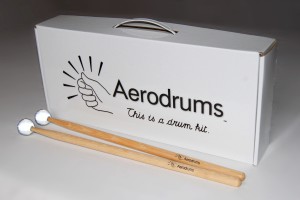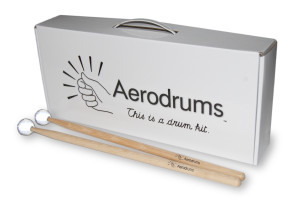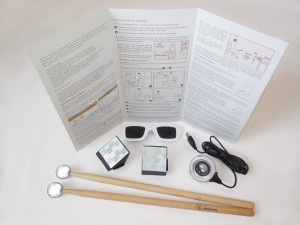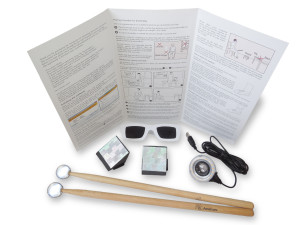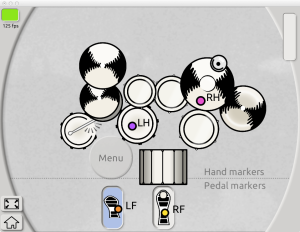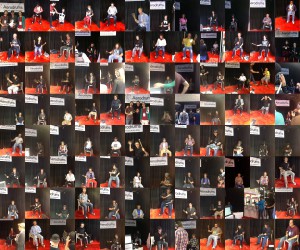 Videos