Quickly write drum parts or learn notation with Aered
Aered has gotten a reputation among pros who often write. And there's an exclusive free download for a limited time.
"Aered is a gem, it's so intuitive and quick." – Craig Blundell

Sign up below to receive download links. You can of course unsub at any time.
Play more often and longer with Aerodrums
Air drumming is good for your drumming. Plus Aerodrums is more expressive and sounds better than most electronic drums. You can play it silently with headphones. And it fits in a backpack.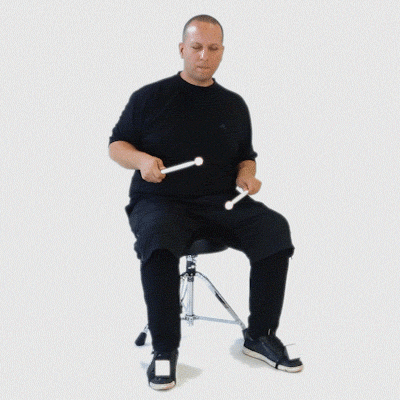 "I've played a drum solo to 4,000 people on Aerodrums, it's a legit instrument." – Gergő Borlai

We're a small innovative company based out of Liverpool, started in 2011. We are serious about making quality tools for all drummers. Sign up, try Aered and explore the site to learn more.