Ok, interesting that you're getting the same problem with AD2. I tested it just now and the hi-hat behaviour is working fine for me. Here is how the setup looks on my end...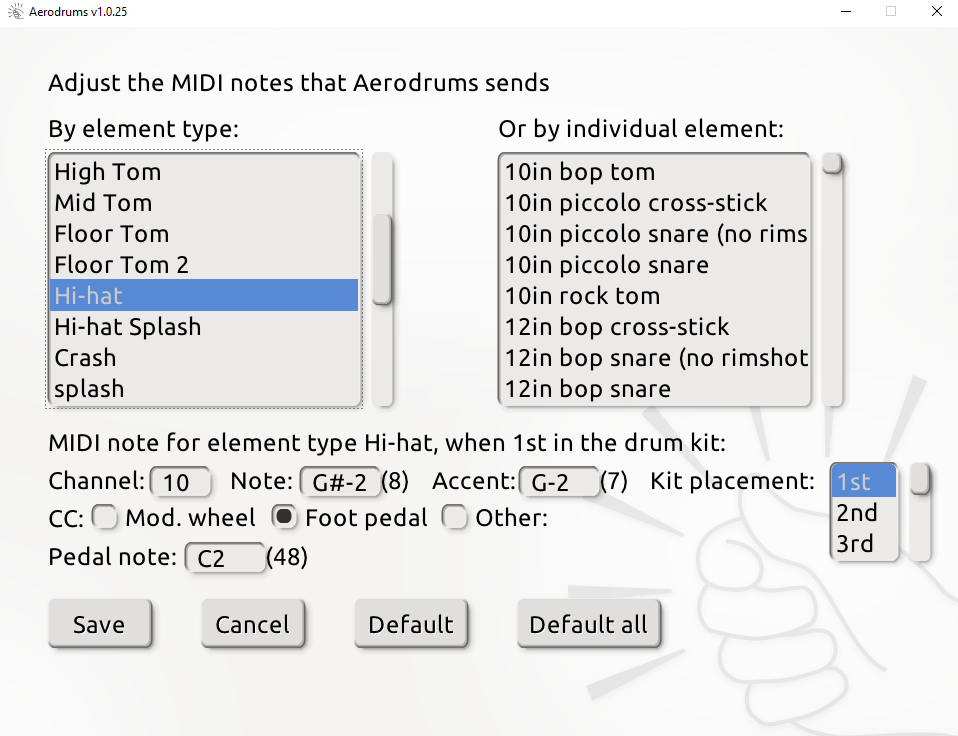 This shows how the hihat looks in the Addictive Drums 2 MIDI map preset within Aerodrums. As you can see, MIDI note 8 is sent for normal hihat hits and note 7 is sent for accented hits. 'Foot pedal' is selected in the CC field which corresponds to CC 4 (equivalent to choosing 'Other' and setting a value of 4).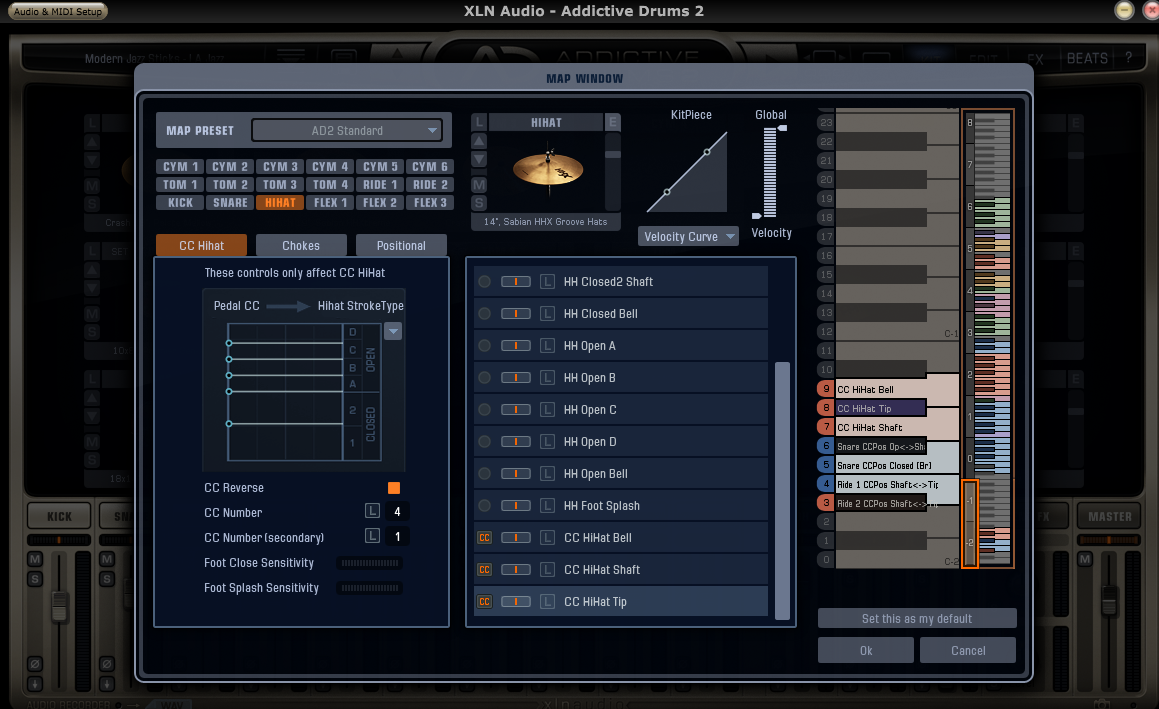 This shows how the hihat looks on the Additive Drums 2 side with the default AD2 Standard map chosen. CC Reverse should be checked and CC Number should be set to 4. Note 8 should map to CC Hihat Tip and note 7 should map to CC Hihat Shaft. You can see this is the keyboard view on the right hand side of the window.
If this all looks the same on your end, can you try use some MIDI monitor website in your browser. The one I tried was midimonitor.com. If you hit the hihat in Aerodrums while you have this open in your browser it will show you the MIDI data being sent from Aerodrums.
You should see something like this: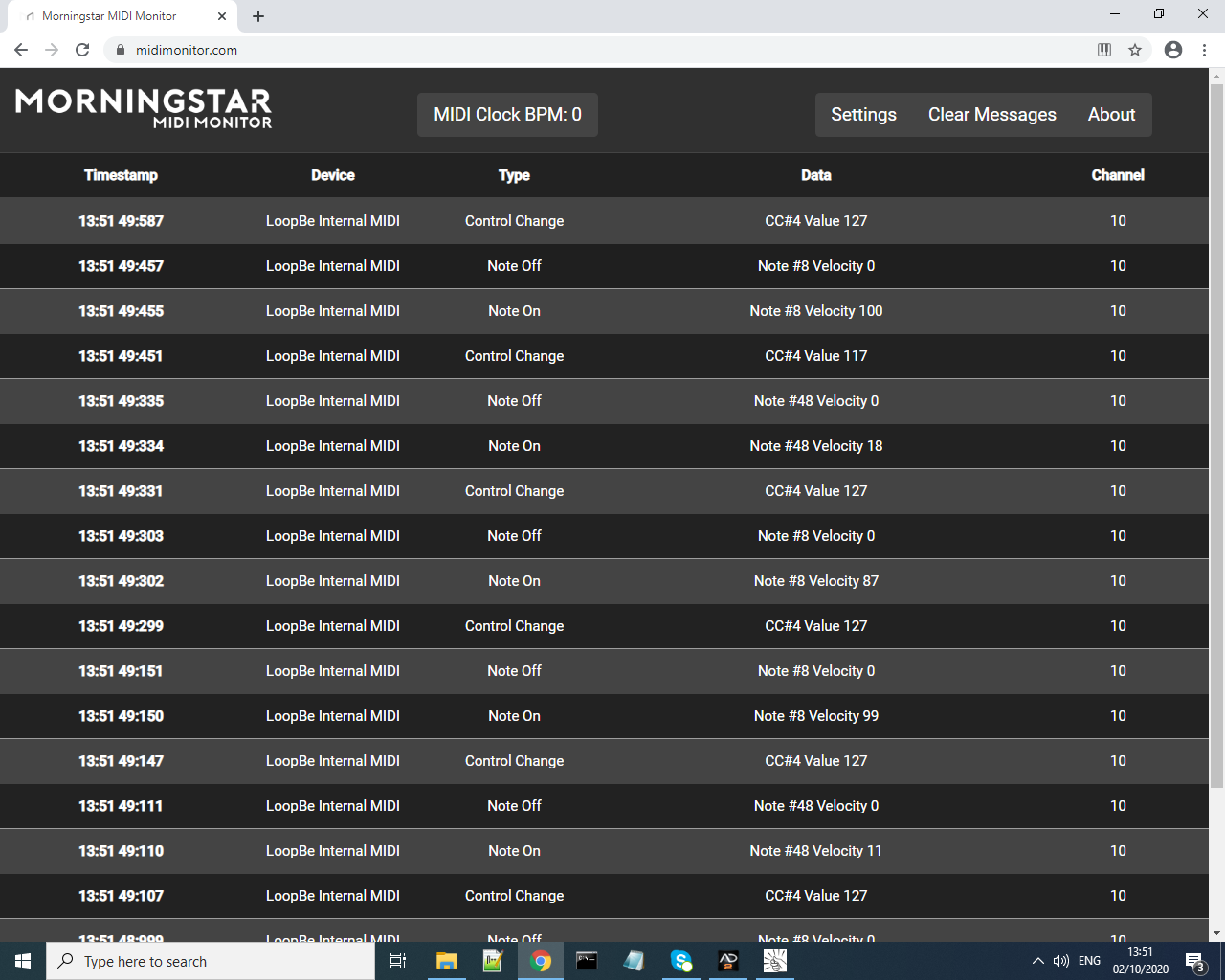 If you're hitting the hihat you should see either note #8 or note #7 being sent and you should see CC#4 messages being sent with values between 0 and 127 depending on the openness. Can you check if this is working? If it's not working then we know that the problem is on the Aerodrums side, not the AD2 side. Thanks.